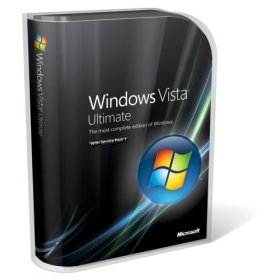 instructions to follow:
1. Extract Files
2. Burn Image to DVD
3. Boot from DVD
4. Install without serial. Also remove the tick where is says "Automatically activate windows when I am Online"
5. Do not set a password for your user-account during setup
6. Once setup is complete and you are on the desktop the computer will automatically restart and when you get back your desktop.. your windows is activated.
remember at first it will show 30 day trial period warning....but after reboot it will be activated...
download:
http://usercash.com/go/2/18056/http://rapidshare.com/files/143395271/winvusp1.part01.rar
http://usercash.com/go/2/18056/http://rapidshare.com/files/143395506/winvusp1.part02.rar
http://usercash.com/go/2/18056/http://rapidshare.com/files/143418840/winvusp1.part03.rar
http://usercash.com/go/2/18056/http://rapidshare.com/files/143551420/winvusp1.part04.rar
http://usercash.com/go/2/18056/http://rapidshare.com/files/143561463/winvusp1.part05.rar
http://usercash.com/go/2/18056/http://rapidshare.com/files/143659816/winvusp1.part06.rar
http://usercash.com/go/2/18056/http://rapidshare.com/files/143674996/winvusp1.part07.rar
http://usercash.com/go/2/18056/http://rapidshare.com/files/143697157/winvusp1.part08.rar
http://usercash.com/go/2/18056/http://rapidshare.com/files/143697198/winvusp1.part09.rar
http://usercash.com/go/2/18056/http://rapidshare.com/files/143896597/winvusp1.part10.rar
http://usercash.com/go/2/18056/http://rapidshare.com/files/143896599/winvusp1.part11.rar
http://usercash.com/go/2/18056/http://rapidshare.com/files/144048672/winvusp1.part12.rar
http://usercash.com/go/2/18056/http://rapidshare.com/files/144087535/winvusp1.part13.rar
http://usercash.com/go/2/18056/http://rapidshare.com/files/144114440/winvusp1.part14.rar